9 tags
15 tags
6 tags
8 tags
12 tags
Hired a new designer at DevBridge. He tells me that he's had 3 concussions in a row while snowboarding, and that his mental capacity at that time was reduced to 15%. He'll fit right in. We do need to get a helmet for this boy.
2 tags
3 tags
6 tags
Sore Throat
People at the office are making me say "Make me an offer I can't refuse". Have a presentation for an agency at 11am and I sound like Billy Campbell in "The Killing".
4 tags
DevBridge is hiring! →
6 tags
DevBridge is now a member at the Illinois... →
We're all very excited to join this progressive community of companies that either work in or utilize technology for their growth. Looking forward to participating in panels, events, and community gatherings!
5 tags
DevBridge.com Takes #1 Spot on Organic Search
Try "Chicago Web Development" in Google. We just got bumped up to #1 result! Google uses multiple servers for result caching, so I've heard some people still seeing us in the second spot.  SEO has been a valuable lead generating tool for us for the last four years. Some of our long term business partners found us by using those same keywords in Google Search. :) We're...
5 tags
2 tags
Turn up the bass.
10 tags
Benefits of Agile Development in Fixed Price...
We are seeing an increasing number of our customers embrace Agile project management. Classic waterfall project management defines a finite scope of project that is locked in after the research and discovery phase. The reality is that it does not work for several reasons: products evolve, requirements change as features are put into place, and expectations from onset of project are often unclear...
6 tags
"Clear product management thinking focuses design and development on delivering..."
– Kristofen Layon
6 tags
1 tag
12 tags
"You could say that work is about duties. People have a duty to work hard for me,..."
– Patrizio Bertelli, CEO of Prada. Harvard Business Review.
5 tags
Building Company Culture
One of the first things I wanted to establish at DevBridge was the elusive and saught after Great Company Culture. That wish was, no doubt, enforced by having recently read a book by Tony Hsie, the founder of Zappos, called Delivering Happiness: A Path to Profits, Passion, and Purpose.   Initially I wrote out key values and formed principles around them, but they did not feel authentic or honest....
Your Website Will Be Outdated in Two Years
When planning a website redesign you should assume that the technology landscape will change dramatically over the next 2 to 3 years (mobile being proof of this right now). Your marketing or operations budget, then, should also reflect necessary changes to your online presence over the years. Your website, just like your business, has to grow and adjust to the market over time. We recommend...
2 tags
The Wisdom of Peter Drucker →
The aim of marketing, in Drucker's view, was to "know and understand the customer so well that the product or service fits him and sells itself.".
2 tags
3 tags
"Guess what: your customer doesn't care how your system works. No, really. They..."
– A good article on UserVoice.com That's why I ultimately believe that the custom products and services we cater to our customers are superior to off-the-shelf offerings. There is never a feature we can't implement.
1 tag
"What if computing power and information were like water and electricity? The..."
– The Mobile Frontier
3 tags
12 tags
8 tags
Innovation is Relative, Always Great for Marketing
I've had the pleasure to work with several companies lately that are exceptional performers within their industries. Transparency, focus on value provided to clients, and excellence were their defining traits, however web and mobile technologies were lacking from their operational toolset. When someone speaks to me of innovation I always think of the Large Hadron Collider or Quantum...
1 tag
5 tags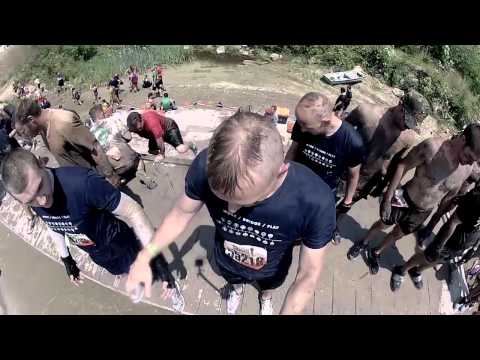 1 tag
"That is not a phone…even with an "i" in front of it. That's not what you..."
– Excerpt from science fiction writer and author of the seminal design book, Shaping Things, Bruce Sterling.
valiooo asked: Welcome, it was easy, right?